--News Direct--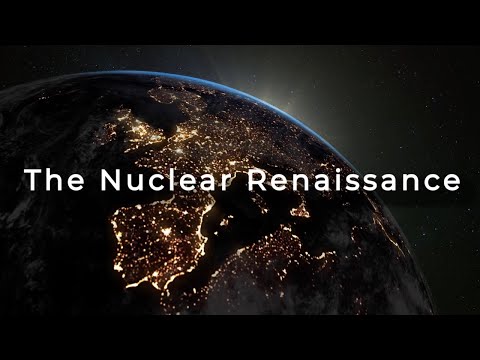 Uranium's third bull market since 1968 still has a long way to go.
After a decade in a slump, uranium prices are on the rise, fueled by a global shift in support for nuclear energy and subsequent rising demand.
The challenge of Climate Change and the energy transition to cleaner, greener energy sources has meant governments are looking urgently for alternatives to fossil fuels. The concern with wind, solar and hydro is that they cannot provide power when the wind doesn't blow, sun doesn't shine or water levels are low.
Governments are increasingly turning to nuclear to provide reliable baseload power.
And, after Russia's invasion of Ukraine and the weaponization of natural gas supplies from Russia into Europe, energy security has risen to the top of government's priorities, especially in the West.
Nuclear energy promises a secure, stable source of energy, and significant reserves lie in stable jurisdictions such as Canada's Athabasca Basin.
Energy security and environmental concerns are influencing government policy and investor sentiment. Government policy decisions in recent years have begun to translate into new nuclear reactor announcements, construction, life extensions, and the cancellation of some closures.
Nuclear power is gaining popularity in the United States, the European Union, and others. In Japan, for example, the government has adopted a nuclear policy in December that will greatly accelerate the restart of much of the country's nuclear fleet, prolong the working life of aging reactors beyond the present 60-year limit, and develop new ones. This is policy is now supported by the majority of the Japanese population in a direct reversal of the last ten years of public sentiment.
As nuclear power gains traction, so too have uranium prices risen since 2021. And, perhaps more critically, utilities are now returning to long-term contracting.
The problem is supply is struggling to keep up after a decade of under-investment due to low prices.
Uranium supplies remain limited, and additional price increases are both needed and expected before new supply can be incentivized.
Indeed, Sprott Asset Management CEO's John Ciampaglia believes there will be a supply shortage in the uranium space unless metal prices get to the $75 to $100 pound range. He said during an interview that the Sprott Physical Uranium Trust has exceeded the company's "wildest expectations."
The Oregon Group, a well connected, up and coming investment research group, just launched an intriguing video about the nuclear renaissance taking place and the possibilities it offers the uranium sector. The video, titled "The Nuclear Renaissance" features experts from nuclear power utilities, uranium producers, and developers, as well as the CEO of The Oregon Group. Anthony Milewski, a consultant, founder, and investor in the mining business.
"We are at a critical moment in global energy supply and in particular, an energy balance that's shifting away from coal, to a moment where we are going to have a base load shift to something greener, something different, something that we've had for years but haven't utilized," explains Milewski.
Welcome to the Second Atomic Era
As governments and consumers transition away from fossil fuels, the globe is facing a critical juncture in global energy supply. Renewables are part of the solution, but without nuclear power, there is no way to get net zero. And uranium is required for nuclear energy.
The video explores some of the key factors that have contributed to the uranium surge, such as energy security, small modular reactors (SMRs), and rising uranium demand vs tight supply.
Ross McElroy, CEO of Fission Uranium, says the reason there's so few advanced uranium projects is because the industry spent almost a decade in a real slump. Right from the early part of 2011 until the fall of 2020, the price of the commodity was very low, much lower than the cost needed to spur on new development.
Fission Uranium Corp is one of the few uranium developers with an advanced uranium play. It that owns the PLS project in Canada's Athabasca Basin, which comprises a proproposed high-grade uranium mine and mill and has the potential to become one of the lowest operational cost uranium producers in the world.
Phil Williams, President and CEO of Consolidated Uranium says the reason there are so few advanced projects is that it takes time to build a uranium mine. Therefore, miners will be unable to bring new streams of production online as quickly as demand requires. This will have a major impact on the ability of the supply side to meet the demand forecast, potentially leading to drastically higher prices.
Consolidated Uranium Inc is a near-term uranium producer in Utah and Colorado with licensed, past-producing conventional uranium and vanadium mines.
Rising uranium prices have given rise to a slew of new uranium companies, including ETFs, explorers, developers, and near-term producers. With consensus pointing to long-term growth, a fresh wave of investment is gathering.
According to The Oregon Group, the big net increase in worldwide nuclear reactors that use uranium as fuel will benefit the uranium market.
"I think the uranium market is in the best position it's ever been in right now" commented Phil Williams, President and CEO of Consolidated Uranium.
"This is really a moment where technology has advanced, where practice around mining advanced, and there's a real opportunity here to shift away from carbon intensive energy production to something much cleaner and safer," added Milewski.
Looking for more information on the uranium industry? Watch The Oregon Group's video here: The Nuclear Renaissance or read the uranium report here: The Start of the Uranium Bull Market and the Coming of the Second Atomic Age.
Disclaimer
1) The author of the Article, or members of the author's immediate household or family, do not own any securities of the companies set forth in this Article. The author determined which companies would be included in this article based on research and understanding of the sector.
2) The Article was issued on behalf of and sponsored by, The Oregon Group. Market Jar Media Inc. has or expects to receive from The Oregon Group's Digital Marketing Agency of Record (Native Ads Inc) one thousand five hundred USD for this article.
3) Statements and opinions expressed are the opinions of the author and not Market Jar Media Inc., its directors or officers. The author is wholly responsible for the validity of the statements. The author was not paid by Market Jar Media Inc. for this Article. Market Jar Media Inc. was not paid by the author to publish or syndicate this Article. The information provided above is for informational purposes only and is not a recommendation to buy or sell any security. Market Jar Media Inc. requires contributing authors to disclose any shareholdings in, or economic relationships with, companies that they write about. Market Jar Media Inc. relies upon the authors to accurately provide this information and Market Jar Media Inc. has no means of verifying its accuracy.
4) The Article does not constitute investment advice. Each reader is encouraged to consult with his or her individual financial professional and any action a reader takes as a result of the information presented here is his or her own responsibility. By opening this page, each reader accepts and agrees to Market Jar Media Inc.'s terms of use and full legal disclaimer as set forth here. This Article is not a solicitation for investment. Market Jar Media Inc. does not render general or specific investment advice and the information on PressReach.com should not be considered a recommendation to buy or sell any security. Market Jar Media Inc. does not endorse or recommend the business, products, services or securities of any company mentioned on PressReach.com.
5) Market Jar Media Inc. and its respective directors, officers and employees hold no shares for any company mentioned in the Article.
6) This document contains forward-looking information and forward-looking statements, within the meaning of applicable Canadian securities legislation, (collectively, "forward-looking statements"), which reflect management's expectations regarding The Oregon Group.'s future growth, future business plans and opportunities, expected activities, and other statements about future events, results or performance. Wherever possible, words such as "predicts", "projects", "targets", "plans", "expects", "does not expect", "budget", "scheduled", "estimates", "forecasts", "anticipate" or "does not anticipate", "believe", "intend" and similar expressions or statements that certain actions, events or results "may", "could", "would", "might" or "will" be taken, occur or be achieved, or the negative or grammatical variation thereof or other variations thereof, or comparable terminology have been used to identify forward-looking statements. These forward-looking statements include, among other things, statements relating to: (a) revenue generating potential with respect to The Oregon Group.'s industry; (b) market opportunity; (c) The Oregon Group's business plans and strategies; (d) services that The Oregon Group intends to offer; (e) The Oregon Groups milestone projections and targets; (f) The Oregon Group's expectations regarding receipt of approval for regulatory applications; (g) The Oregon Group's intentions to expand into other jurisdictions including the timeline expectations relating to those expansion plans; and (h) The Oregon Group's expectations with regarding its ability to deliver shareholder value. Forward-looking statements are not a guarantee of future performance and are based upon a number of estimates and assumptions of management in light of management's experience and perception of trends, current conditions and expected developments, as well as other factors that management believes to be relevant and reasonable in the circumstances, as of the date of this document including, without limitation, assumptions about: (a) the ability to raise any necessary additional capital on reasonable terms to execute The Oregon Group's business plan; (b) that general business and economic conditions will not change in a material adverse manner; (c) The Oregon Group's ability to procure equipment and operating supplies in sufficient quantities and on a timely basis; (d) The Oregon Group's ability to enter into contractual arrangements with additional Pharmacies; (e) the accuracy of budgeted costs and expenditures; (f) The Oregon Group's ability to attract and retain skilled personnel; (g) political and regulatory stability; (h) the receipt of governmental, regulatory and third-party approvals, licenses and permits on favorable terms; (i) changes in applicable legislation; (j) stability in financial and capital markets; and (k) expectations regarding the level of disruption to as a result of CV-19. Such forward-looking information involves a variety of known and unknown risks, uncertainties and other factors which may cause the actual plans, intentions, activities, results, performance or achievements of The Oregon Group to be materially different from any future plans, intentions, activities, results, performance or achievements expressed or implied by such forward-looking statements. Such risks include, without limitation: (a) The Oregon Group's operations could be adversely affected by possible future government legislation, policies and controls or by changes in applicable laws and regulations; (b) public health crises such as CV-19 may adversely impact The Oregon Group's business; (c) the volatility of global capital markets; (d) political instability and changes to the regulations governing The Oregon Group's business operations (e) The Oregon Group may be unable to implement its growth strategy; and (f) increased competition.Except as required by law, The Oregon Group undertakes no obligation to update or revise any forward-looking statements, whether as a result of new information, future event or otherwise, after the date on which the statements are made or to reflect the occurrence of unanticipated events. Neither does The Oregon Group nor any of its representatives make any representation or warranty, express or implied, as to the accuracy, sufficiency or completeness of the information in this document. Neither The Oregon Group nor any of its representatives shall have any liability whatsoever, under contract, tort, trust or otherwise, to you or any person resulting from the use of the information in this document by you or any of your representatives or for omissions from the information in this document.
7) Any graphs, tables or other information demonstrating the historical performance or current or historical attributes of The Oregon Group or any other entity contained in this document are intended only to illustrate historical performance or current or historical attributes of The Oregon Group or such entities and are not necessarily indicative of future performance of The Oregon Group or such entities.
Contact Details
James Young
+1 800-340-9767
Company Website
View source version on newsdirect.com: https://newsdirect.com/news/why-uranium-prices-will-keep-rising-over-the-next-decade-451395048