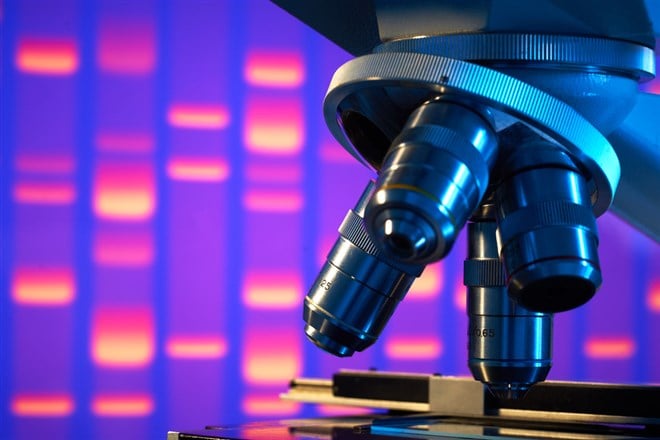 GSK plc (NYSE: GSK) is in the running with Moderna Inc. (NASDAQ: MRNA) and Pfizer (NYSE: PFE) to produce respiratory syncytial virus (RSV) vaccines, and analysts outside the company predict it could have a material impact on its topline revenues.
GSK was one of the first companies to announce a phase 3 trial for an RSV vaccine, and last year announced FDA filing acceptance with an FDA decision date of May 3, 2023.
Its vaccines are also reportedly effective, with an overall efficacy of 82.6% against RSV in older adults.
So where does this leave investors, and how could it potentially change the company's valuation moving forward? Let's investigate.
RSV vaccine could boost GSK's topline
Many equity analysts contributed forecasts on how the RSV OA vaccine could boost the company's revenue numbers. Some firms included JP Morgan, Bank of America, Morgan Stanley, and many others.
In short, it could provide substantial revenue, assuming these forecasts play out as the analysts expect. Moreover, by 2026 it could contribute almost as much revenue as its vaccine for Meningitis, which is also projected to be a consistent earner over the same period.
Meningitis is set to clock in at a 1,241 million pound turnover for the company for 2026, while its RSV OA vaccine could contribute 1,219 million pounds over the same period. Putting this figure into perspective is that analysts forecast GSK to generate 11,693 million pounds from its vaccines in total for the same year, thus affording its RSV OA vaccine a forecasted 10.42% revenue contribution for 2026.
In an investor's presentation published in October last year, GSK was even more optimistic, broadly describing the vaccine as possibly having a multi-billion pound potential in the future. This may be partly due to the total addressable market being large enough to support this growth, with 1 billion people aged 60 and over at risk of exposure to RSV yearly.
Is GSK a buy ahead of earnings?
GSK is set to announce its Q4'22 earnings ahead of the market opening on Feb 1. Analysts predict that it will experience substantial earnings growth this year. Its earnings per share (EPS) is set to grow by 3.64% from $3.30 to $3.42.
The expansion in GSK's earnings may come as welcome news to investors as it grips with a sell-off of its share price. It's currently down 22.07% over the past year and is trading almost sideways at a 0.11% loss over the past month.
Some more welcome news is that the attention interest of short sellers subsided last December, with the number of shares sold short decreasing from 10,920,000 to 8,430,000 shares. As a result, its short-interest ratio currently stands at 0.37% of its total float.
GSK's share price is trading near the bottom of its 52-week range, along with many pharma and medical stocks. As defensive stock market sectors, these companies could become safe havens as the bear market kicks off into a tailspin. The planned development of other products in its R&D pipeline may also give it growth characteristics and the safe harbor afforded to it from being in a stable sector during recessionary periods.
Lower stock prices mean higher yields
The importance of dividends in an uncertain environment cannot be understated. Short-term capital appreciation is unlikely when the market moves lower, but dividends can be relied on as almost guaranteed income. Although a portfolio may lose value on paper, high-yielding companies pay hard cash to offset these losses and keep compounding returns turning over.
Another important idea that's sometimes missed is that if a portfolio loses 50% of its value one year, the investor will not need to make an extra 50% to break even, as sometimes intuitively misunderstood, but 100%. So people can easily get buried under the losses of their investments, and dividends can help them from snowballing provided they are reinvested.
In GSK's case, its yield of 4.71% puts it above the industry average of 3.09%. A higher yield is not always a positive thing, as it can suggest the market believes the company's prospects are poor, but in this case, almost everything is being sold off across the board. It's set to pay a quarterly dividend amount of 0.41 cents.
It remains to be seen if the company will increase its dividend when it announces its earnings next week, but it will almost certainly keep paying them out. GSK might then be a defensive pick for those who want to benefit from a higher-than-average dividend yield but also benefit from its synthetic blend of value and growth characteristics.