Now there are so many hair suppliers who offer different quality hair. You may can't make sure if the wigs you ordered are 100% human hair. This article will teach you an easy way to distinguish human hair and synthetic hair.
What Are Human Hair Wigs?
As the name show, human hair wigs are made of 100% human hair. So human hair wigs look more natural and give a comfortable feeling when you wear them. Human hair wigs can be colored and styled like our own hair. More importantly, human hair wigs have a long last life. With correct care, it can last half a year to a year. One more benefit of human hair wigs is that they can match your head and hairline more naturally.
What Are Synthetic Hair Wigs?
Synthetic hair wigs are created from the man-made synthetic fiber of nylon using technology. The fiber is heated to a certain temperature and threaded into hairs that reflect the look of real human hair. Synthetic hair wigs are much cheaper than human hair wigs. But They also have many disadvantages:
1. Synthetic hair wigs can't last as long time as human hair wigs.
2. Synthetic hair wigs can't be restyled as they are not heat-friendly.
3. Synthetic hair wigs are not as natural as human hair wigs.
How To Distinguish Synthetic Hair And Human Hair?
Nowadays, there are more and more synthetic hair products. If you don't have enough experience, it may be hard for you to distinguish the difference between synthetic hair and human hair. Below we will tell you an easy way to distinguish synthetic hair and human hair.
Test by burning: Synthetic hair and human hair are made from different compositions. When burning, they will show different smells and statues. Synthetic hair will create a large flame and smell of tar when burning. And it will melt into a solid after burning. Human hair has very little smoke and has a feather or barbecue-burning smell when it burns. After burning, it will turn into ashes.This is an easy way to distinguish synthetic hair and human hair, hope this can help you.
Where To Get The Best Human Hair Products?
Yolissa Hair offers great quality human hair products. The main products include all kinds of hot-selling lace frontal wigs, lace closure wigs, bundles, and lace frontals. And so many hair textures, like Body Wave, Straight, Loose deep, Loose Wave, Deep Wave, Curly, and especially water wave our hot-selling texture. And except for natural black, 613 blonde is our popular hair color now. We also have been always sparing no effort to customize your style and show your beauty. If you want any human hair products, please feel free to order from us, you won't regret it.
Yolissa Hair Hot Sales
1. Brown Wig With Blonde Highlights Wigs
Our brown wig with blonde highlights is our exclusive original highlight wig in 2021. It is always popular with many customers since it was published, and it has also been reviewed by @chungeffect on her Instagram account! It is the best-selling among our highlights wigs.
If you want a distinctive, gorgeous, attractive lace wig, if you want new hairstyles and new trends, if you hate your invariant black wigs or other solid colored wigs, then try this brown with blonde highlight wig in Yolissa Hair!
2. Water Wave Wigs
Now summer has come, the water wave wigs are the top-selling and suitable hairstyle for summer. The water wave texture is similar to the waves on water, it has large curls and it is similar to African American hairstyles, so it can give you a more natural look.
Yolissa Hair offers the 100% human hair water wave wig with HD lace or transparent lace. HD lace wigs are mainly choosed by many African American women, because they can match all skins. The transparent lace wigs fits for light skins.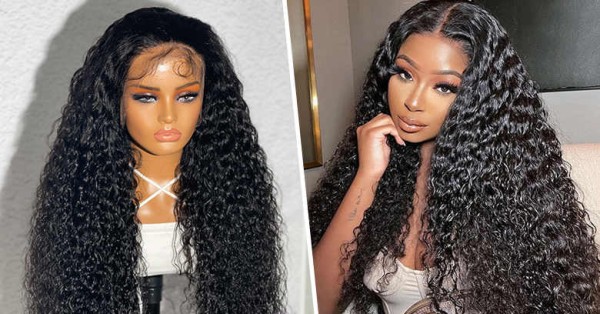 3. Pink Balayage On Brown Hair Wigs
This pastel pink balayage wig is a new hair look this year. The pink highlights can flatter your skin tone and make you the most dazzling in the crowd. Get this super cute pink balayage wig, and then become an eye-catching and feminine person.
Hope this article can help you distinguish synthetic hair wigs and human hair wigs. And Yolissa Hair always focuses on hair products, we offer great quality hair products and wonderful customer service, if you want a new hairstyle, please feel free to come to Yolissa Hair Store.
Media Contact
Company Name: Yolissa Hair
Contact Person: Media Relations
Email: Send Email
Phone: +8615803834514
Address:Jinlanwan Jiudian Xiezilou 13F A Xinxing Road
City: Xuchang
State: Henan
Country: China
Website: yolissahair.com