Car Fix Book presents in its buyers guide a review of the best automobile synthetic oils. The review cuts across the board from vintage engines to modern engines.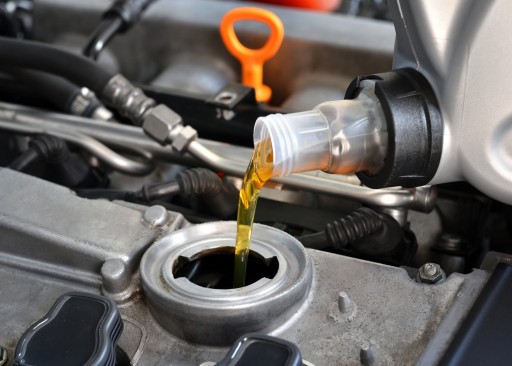 TAMPA, Fla. - October 23, 2020 - (
Newswire.com
)
Philipp Bachowski from Car Fix Book is delighted to present the new buyer's guide for synthetic automobile oils. It comprises the best synthetic motor oils on the market, reviewed, and ranked. The guide makes a clear distinction for the best overall synthetic oils from the lot.
The distinct classification comprises the best oil in general, the premium choice oil, and the oil with the best pricing. Every description is a concise summary of the best features and benefits, each with a pros and cons section. The latest pricing is also available.
The buyer's guide is exhaustive in that it covers all bases between different vehicle types. It also covers essential categorizations that might interest you as the buyer. These categorizations include the best synthetic oils for high mileage vehicles, diesel engines, high performance, motorcycles, and ATVs.
The guide also gives information on types of motor oils to distinguish between conventional oils, fully synthetic oils, and synthetic blend oils. With such knowledge, you are empowered to know and decide what they are getting for their money's worth during purchase.
The concluding parts of the guide contain tips for the buyer as the decision-making party when buying oils. It shows the correlation between the viscosity grade of synthetic oils and climate and why this correlation matters.
There are also tips for buyers on what to do based on the factor of age. This way, consumers can spend efficiently on the type of oils that will best suit vehicles based on how old they are. The guide also looks into oils with additives and tips for drivers whose engines have other parts like oil filters.
It clearly explains the benefits of synthetic oils. The oils contribute to engine health and vehicle efficiency. The additives in synthetic oils enable them to eliminate and prevent deposits that may be harmful to the engine.
Motor engines function on the rule of flow (air and liquid). So, the effect of additives in synthetic oils to reduce the possibility of clogs is very advantageous. Good synthetic oils also reduce friction between engine parts to the barest minimum, thereby improving vehicles' efficiency.
Some other benefits include better weather performance and a longer lifespan. Synthetic oils do an excellent job of maintaining proper viscosity for optimum vehicle function in changing climates.
These oils are more expensive than conventional oils. However, Synthetic oils tend to be more economical in the long run. Some can last for ten thousand miles and more, while most conventional oils don't last up to 5.000 miles.
To get more detailed information about synthetic oils for vintage and modern cars and to view FAQs, visit https://carfixbook.com to read the full buyer's guide.
Contact CarFixBook.com:
Philipp Bachowski
https://www.facebook.com/carfixbook
info@carfixbook.com
Press Release Service by
Newswire.com
Original Source:
CarFixBook.com Releases Synthetic Motor Oil Buyer's Guide