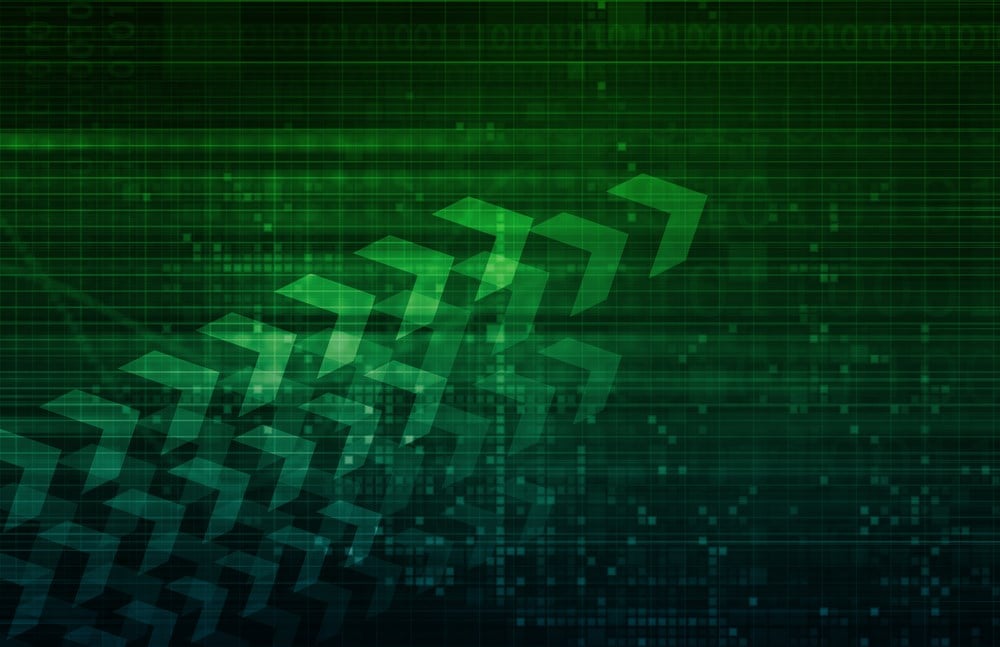 The story of Netflix Inc.'s (NASDAQ: NFLX) turnaround potential is getting investors' attention. The streamer's stock is up 23.71% in the past month, gapping up on May 18 following news that it has almost 5 million users of its advertising-supported service, and more than a quarter of new signups now choose the ad plan in countries where it's available.  
Netflix has said it aims to generate at least $3 billion in revenue from advertising. It's partnered with Microsoft Corp. (NASDAQ: MSFT) to serve the ads to viewers, and two small, young companies, Integral Ad Science Holding Corp. (NASDAQ: IAS) and DoubleVerify Holdings Inc. (NYSE: DV), were tapped for the crucial task of tracking when and where the ads run, as well as monitoring industry standards and measuring traffic. 
Small, newly public companies are often poised to post significant gains. That's especially true if they work in growing industries and partner with market leaders. 
Measurement And Fraud Prevention Data
IAS will provide reporting and measurement data to optimize advertisers' campaigns. According to the company, "Brands and agencies will gain insights on campaign reach and engagement to drive outcomes and shape marketing strategies." 
Meanwhile, DoubleVerify will assist with media verification to prevent fraud, which is becoming rampant in connected TV, the industry term for targeted ads on streaming channels. It's a different advertising model from the old-fashioned "one size fits all" ads served to the vast audience for traditional network TV.
"The partnership will leverage DV's technology and data to help Netflix advertisers ensure their video ads are fully viewed by real people and safe from Fraud/Invalid Traffic ("IVT")," DoubleVerify said in an October press release announcing the partnership. 
Integral Ad Science
This is a new stock, having gone public in July 2021. Like nearly everything related to technology, it cratered through most of 2022 but began rallying in November after the company's third-quarter earnings report.
Integral Ad Science earnings data show the company beat analysts' views on the top and bottom lines. It also topped its internal guidance for revenue and boosted its full-year revenue outlook. The company said, "We remain focused on profitable growth."
Since then, IAS also beat views in its most recent earnings report on May 4. The stock is up 15.60% in the past month, 56.91% in the past three months, and 118.32% year-to-date.
Watch For Next Consolidation
The stock has been on a tear, and it wouldn't be out of the question to see a pullback soon as it digests some of its gains. Would-be investors may want to wait for the next consolidation before opting for a purchase. 
The company's customers include advertisers and digital publishers. It's actively expanding its customer base and adding new products and services to boost revenue from existing customers. 
Wall Street is buying into the story: Analysts expect IAS to grow earnings by 500% this year to $0.69 a share. 
DoubleVerify 
This is also a young company, making its public debut in April 2021. Recently, this stock has had a choppy path; its gains haven't been as steady as IAS'. A glance at the DoubleVerify chart shows you some of the volatile trade. 
DoubleVerify stock is up 34.33% in the past month, 35.03% in the past three months, and 64.48% year-to-date. 
The rally since the company's first-quarter earnings report has been impressive, with the stock advancing 27%. It's currently extended beyond a reasonable buy point, but a pullback with moving average support may offer a buying opportunity as with IAS. It wouldn't be unusual to see a retreat, especially following double-digit price run-ups. 
Balancing Growth And Stability
With a market capitalization of $5.89 billion, DV is a mid-cap, which means it could offer a good balance between growth and stability and may provide a return higher than the broader market. 
The company's customer base includes many of the largest global brands. It serves over 1,000 customers in various industries, including consumer packaged goods, financial services, telecommunications, technology, automotive and healthcare. In 2022 the company had 78 customers, representing at least $1 million of annual revenue, up from 64 such customers in 2021.
DoubleVerify analyst ratings show a consensus view of "moderate-buy." Wall Street expects the company to earn $0.67 a share this year, up 169%.